St Michaels Cave entrance – Faking it!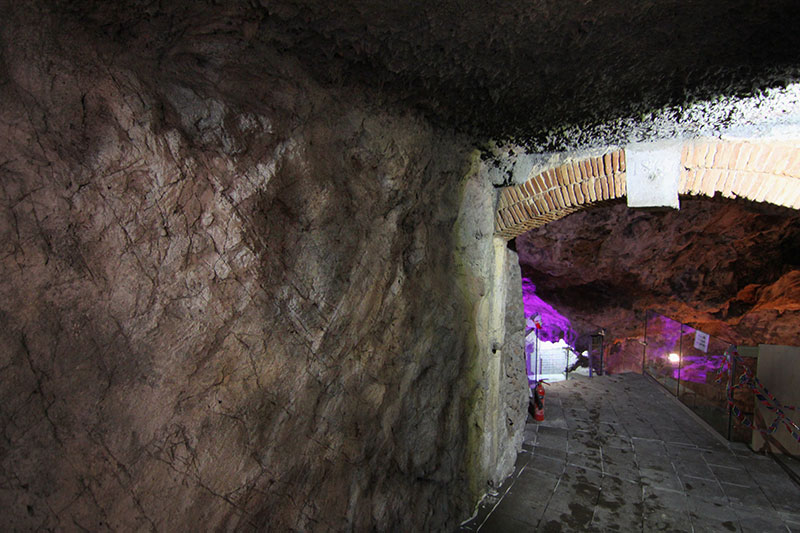 St Michaels Caves are a system of caverns in the Rock of Gibraltar. During recent alterations to public access, the entrance had to be enlarged. This left some ugly strengthening concrete on view. Koda Creative beautified this structural concrete by covering it in our simulated rock.
We matched the outside rock to the inside rock seamlessly and aged and coloured it so that it was indistinguishable from the existing limestone.