Rockwork and waterfall for West Indies koi pool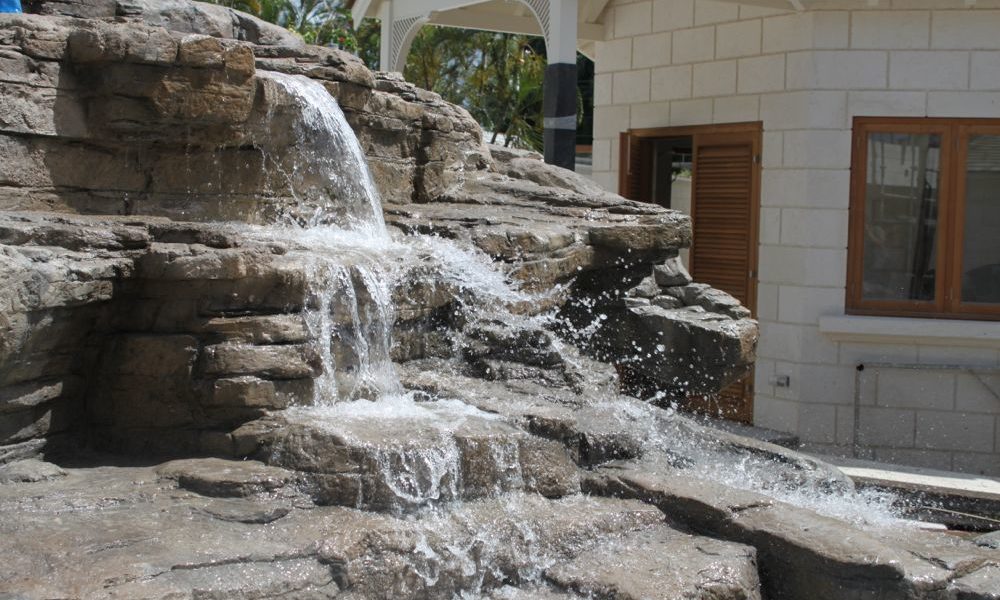 These are some pictures from a recent artificial rock project at a private home in The West Indies.
The steel and concrete rock structure is built around a plant room which houses the water pumps and filtration for the pool. The services are not connected yet so we did a trial run with a submersible pump to test each part of the waterfall. The rocks and waterfall are part of a koi pool set in the landscaped gardens of a beautiful home. The rock has built in irrigated planters. Unfortunately we had to leave before we saw the finished planting and the waterfall at full effect.